Making monsters for my friends
Bob Eikelboom: Making monsters for my friends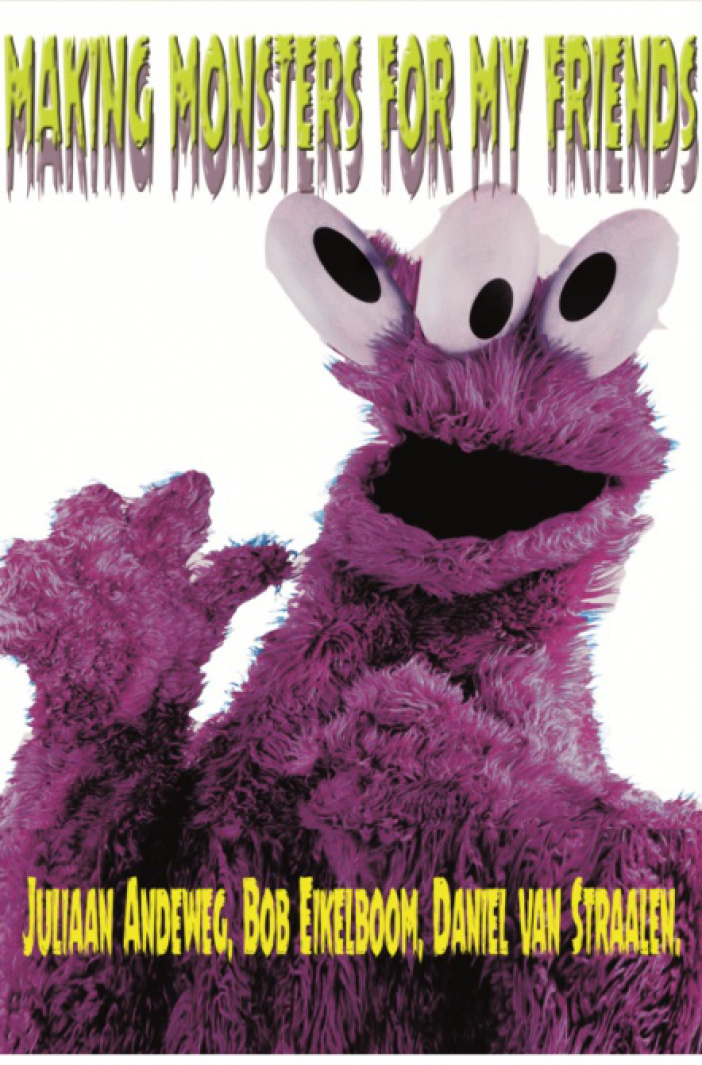 info
Juliaan Andeweg, Bob Eikelboom and Daniël van Straalen
11 June - 16 July 2015
Under a stifling green light we find the works of friends Juliaan Andeweg, Bob Eikelboom and Daniël van Straalen. The unnatural green environment reproduces the kind of mental space one might perhaps expect to find in the brain of a deranged child. Here we can find Juliaan's short little pot-bellied stove in the company of a glazed ceramic snake, and Daniël's stacked tower of pizza-boxes looking taller than tall. Also quite monstrous are Bob's bulbous blobs, crystalline-hard and juxtaposed against the nano-structured hue of Juliaan's corrugated canvas.
The impressive collection on display forms part of a larger series. The artists' works are never displayed in galleries or the public arena before having been subjected to the scrutiny of the group. The monster is in the eye of the beholder.
The artists have ample experience with the monstrous and have turned it into their ethos. Their exuberance, with sweaty armpits and bestial utterances as the toil necessary for the creation of the monster, best symbolizes the result of their artistic and social cooperation. That same exuberance, now tamed and lifeless, is as exotic as the freak shows of the past.
Exhibition in the Art Gallery of De Nederlandsche Bank, Westeinde 1, Amsterdam.

Visits by appointment only, during office hours.
Phone: (020) 5242183
Email: kunstcommissie@dnb.nl
Please bring a valid ID.