Stichting Beheer SNS REAAL
Nadia Naveau
Anything but homeless
Mariëtte Linders
Nik Christensen
Ronald Noorman
Veron Urdarianu
Shelagh Keeley
Marjolijn van den Assem
Claire Harvey
Joseph Semah
Marijn Akkermans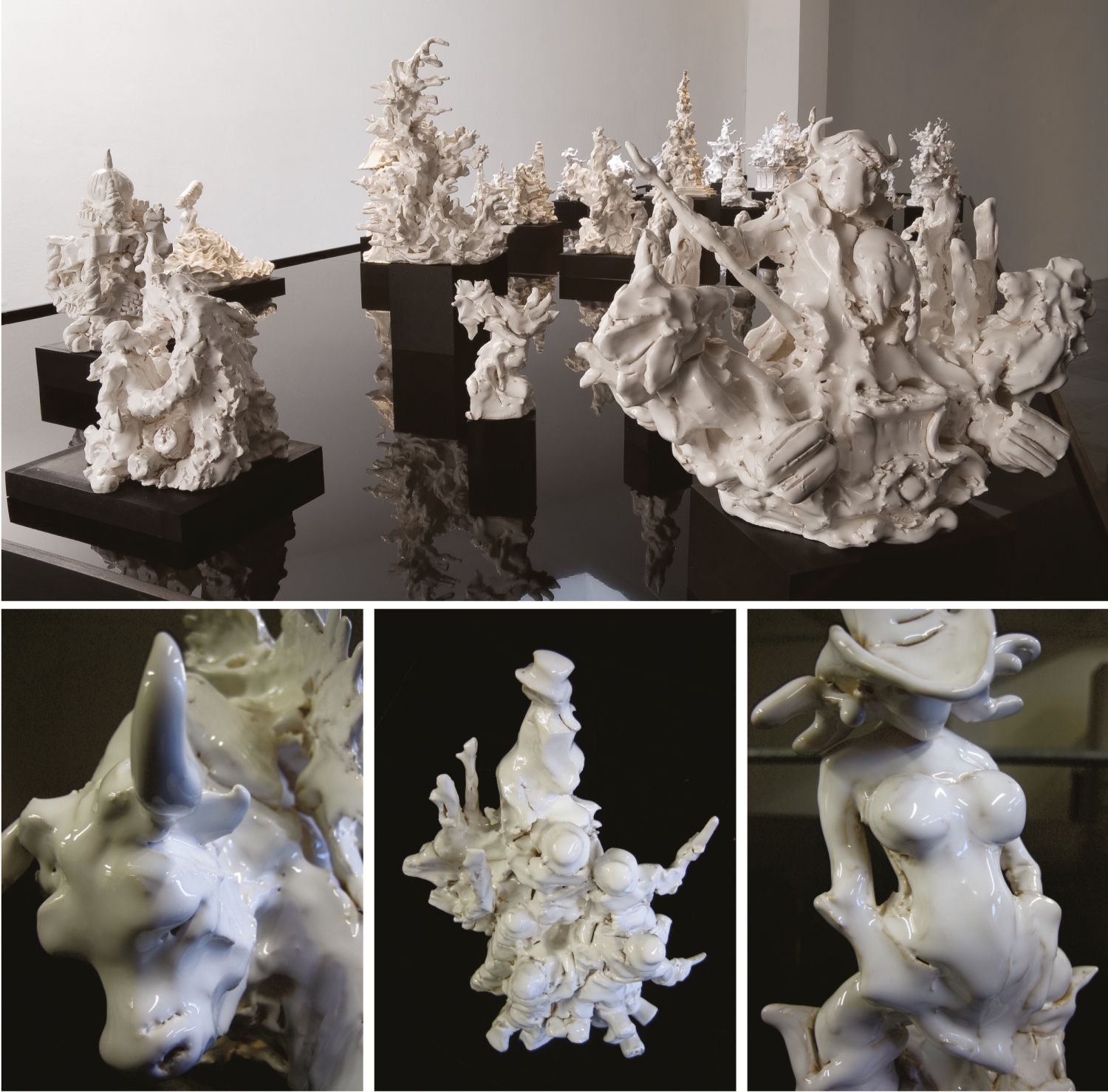 Open de Gallerij
Stichting Beheer SNS REAAL —
Nadia Naveau
info
Stichting Beheer SNS REAAL is the former majority shareholder of SNS REAAL N.V.
The foundation charter specifies two objectives:
Looking after the interests of SNS REAAL N.V., including all related to that party
Financial supporting social and cultural projects, implemented by SNS REAAL Fonds
Because of its homelessness, the NOG Collection has to conquer its position again and again. Hence its name: 'Homeless collection'. On a regular basis the art objects are lent by cultural organisations, art organisations as well as museums.
Artpolicy
In 1994 art collector Frits Brecht was appointed to start the NOG Collection. He expanded the NOG Collection by acquiring art objects as he would deem interesting to collect for himself.
As from 2001 curator Corrie van der Veen has stepped into his footsteps following the same directive (collect as if for your own), increasing the collection to approximately 500 objects, created by 105 different artists.
History
Former general director NOG Verzekeringen, Ton Boersma, initiated collecting contemporary art objects. By doing so, he referred to the motto of the Nederlands Onderwijs Genootschap in its year of installation(1863): 'doing something, to prevent nothing happens'.
The intention of creating a 'homeless collection', incorporated its goal to
make the collection available to museums and expositions,
be displayed for a shorter or longer period,
be supplementory to museumcollections.